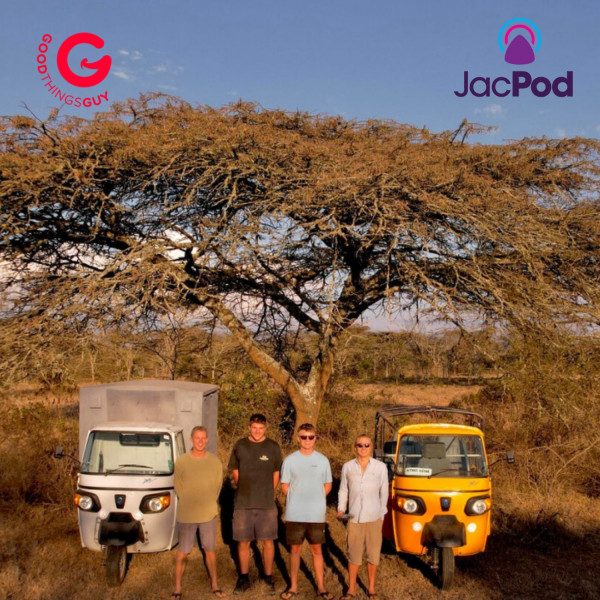 Tuk-Tuk trip from Kenya to Cape Town for Wildlife Rangers
Are they a real production company? No. Have they made a documentary before? No. Are they prepared to drive 2 Tuk-Tuks from the Equator to Cape Town?… Ummm, that would be a 'No' as well.

Having spent time making videos in some of Kenya's incredible wild spaces Robbie, Ivo, Jasper and Josh realised the people protecting these spaces were struggling. The Rangers. These heroes help maintain the balance between communities and wildlife but as the tourism industry has taken a hit due to the pandemic, so has their funding.

Armed with only filming equipment and a microphone, how could they help?

The answer was clear.

Spend the last of their savings on two tuk-tuks, cover them in sponsorship stickers and make a documentary driving from Kenya to Cape Town in these ridiculous three-wheeled machines.

This interview will leave you in stitches… and totally inspired.