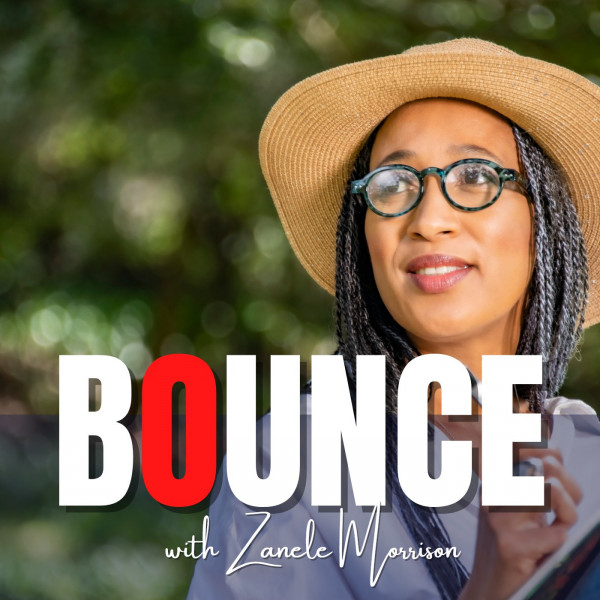 #02/4 What feels like failure, is the beginning of courage! Bounce girl! - Dikeledi Seleka
When rock bottom is the beginning of Different, she had to do different...
[Part 4 of 4]

Today's Guest: Dikeledi Seleka

Dikeledi, founder of Dynamic Timz Coaching, came across my LinkedIn page one morning, and like many, I was moved by her post. That morning she was giving up on her 8 year long dream and vision. That morning she felt that the price was too big and the cost to her family too great.

There is so much we still have to grasp on the various opportunities available to us when we try craft our own purpose driven lives. There's a lot of content on getting to purpose, but living with purpose, not so much. We use words like entrepreneur, and very few as consultant, advisor, contractor, developer, creator and many others.

Even though, doing what you love does not feel like working, you still gotta pay the bills. So how do you straddle? How do you create different sources of income, serve others, earn a living and keep you fire going? We don't solve it all in this episode, but it's a start.

Dikeledi speaks about Vision within a Vision. A nice concept.... one I challenge her on. It is a great idea, to be allowed to have a Vision for your life, and for your Vision to be the enabler of the companies vision. But, show me where that has ever been in a performance or employment agreement. If my job enabled my Vision, would I not make sure I gave it my all, because without my job, I can't achieve my Vision. Be that to educate my children, to do my art, to train and teach others, to uplift my community.

Tell me of a company that does a Vision, and encourages their employees to do their visions, and how the company helps to enable it?

She is ahead of many, with a clear sense of purpose and vision for her own life!