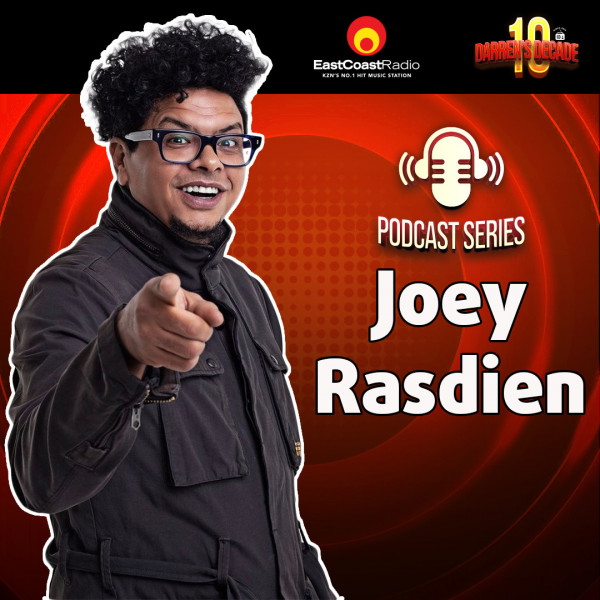 Joey Rasdien, Darren's old time comedy friend shares all about Darren
The first thing Joey Rasdien does is congratulate his friend on being a newly-wed. You can tell that Darren and Joey go way back in how light their conversation kicks off. They then go down memory lane.

Rasdien shares that he vividly remembers the moment that Darren got the radio gig at East Coast Radio back in 2011. He had been in Durban shortly after that year for a comedy show and was invited on the show as a guest.

We can say that Joey was one of the few people who foresaw the longevity of Darren's career as a radio personality because in that one interview, he witnessed and was convinced of Darren's dedication to this craft.

In this podcast, you will learn that Darren is such a talented artist. You will also get a sense of how comedy looked back in the 90s and early 2000s.

They reminisce in having long sessions talking and helping each other through life and the obstacles they each faced. And you will hear it in how this chat almost does not end - they could go on for a while.

You can sense their history in this one long chat and will love hearing Darren look back at the kind of energy he had in the arts industry then and he now has in the radio industry.

There are important lessons Darren has learnt in the radio industry and you'll be surprised to hear him admit some things.