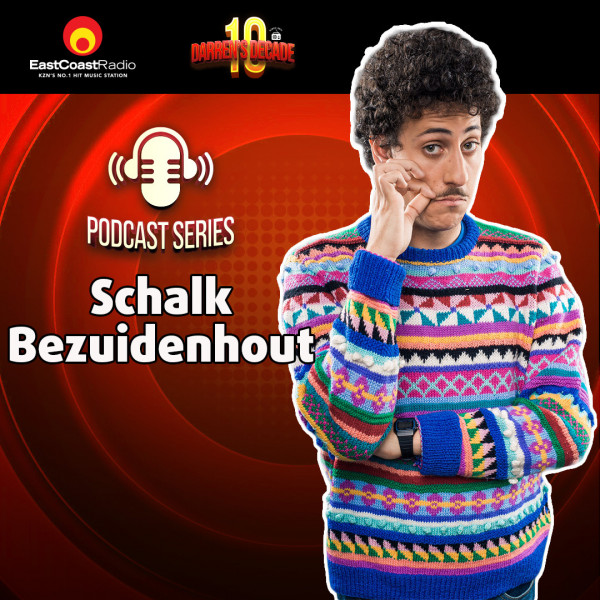 Darren's unofficial son of comedy - Schalk Bezuidenhout
We all know the award-winning comedian Schalk Bezuidenhout for his funny skits, his colourful sweaters, and wild hair. He has been on the South African comedy scene for quite some time and Darren Maule happened to be there right at the beginning in 2011.

In the podcast below, they travel back to the first time they met, which was backstage at one of the many comedy shows Joe Parker hosted.

You will learn that when Schalk was new to the game, Darren was the most warm comedian of all the established comedians he met. This inevitably lead to the name 'Papa Dad', which emulates their mentor-mentee and father-son relationship.

All that you have always wondered about the comedy scene may be clearer after listening to Darren and Schalk's conversation.

Here's one: Do you know what a 'death' in comedy means?

Darren's years in the entertainment industry tops 20 years and in those years he has been able to be an inspiration to acclaimed artists like Schalk Bezuidenhout.

#DarrensDecade on East Coast Radio fits right into those amazing years. He has shared his talent, puns, and quirky energy with you every morning since 2011.