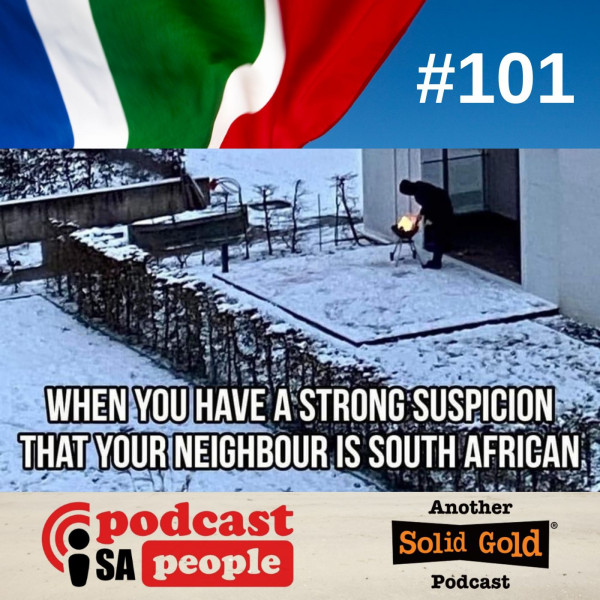 #101 How to Spot SAffers Abroad
They're the Ones Listening to SAPeople.com!

State of Disaster? What Disaster?! South Africans still have their sense of humour - and we need it what with tigers roaming the streets of Gauteng. (Although we shouldn't be alarmed - the Cougars have been prowling the Northern Suburbs for years...)

We get a first-hand report from Cassandra, Entertainment Editor of SAPeople.com, from the Rotterdam Film Festival, where SA film makers are going great guns, discuss Sailing, rugby and cricket (lots of the latter, plus journo Tom Eaton's thoughts on the various formats) for all the sports fans, and young South Africans, the Eintsteins, bringing robotics to Massachusetts - Have a listen to the good news, and get inspired...