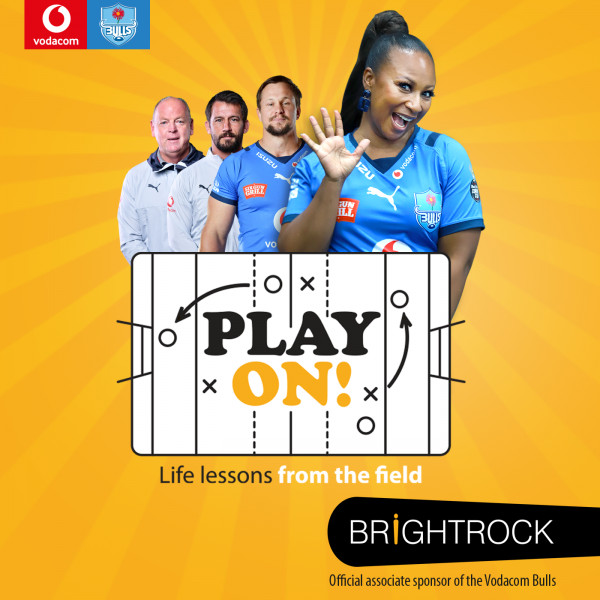 Tannie Ella and Bulls vice-captain Arno Botha chat about dancing and loving change.
Tannie Ella returns in Play On: Life Lessons from the Field! As you may have heard, she's here to get some answers and become your rugby know-something correspondent. Little by little, bounce by bounce - Tannie Ella is learning more about the fabulous game from the experts themselves, the Vodacom Bulls players, at Loftus Versfeld.

So, what does it really takes to play the bounce, play the moment, play on and #LoveChange on the field? Maybe the Bulls vice-captain, Arno Botha, can give Tannie Ella some adVICE?

Arno also shares his thoughts about stepping-in and stepping-up when things get heated, the biggest #LoveChange moment in his career and his greatest lesson from the field. Plus he spills the tea on what the team really get up to during their post-game huddle and why he's no longer golfing.

Tannie Ella also delves in on the Science of Change, helping us explore what it takes to play the bounce, play the moment and realise that change is a constant. Whether it's starting a home, making a family, tying the knot, landing that job or heading into retirement - let's help you make that transition easier by committing to love change!