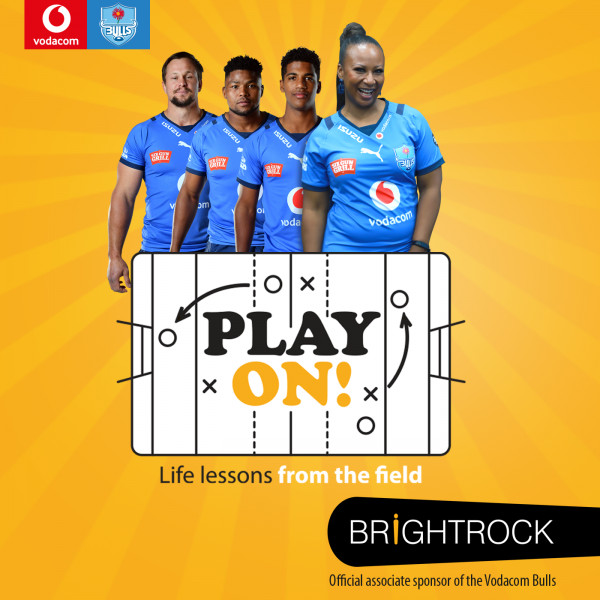 Ella's learning to wing it with Canan Moodie.
At BrightRock, we #LoveChange! And so does our bounce playing friend, Ella!
From the Ella who knew nothing about rugby to the Ella who knows something about rugby, there's been a lot of transformation going on. What's Ella's biggest take away from all of these moments of change? As she eloquently puts it, "Rugby is more than just a game, rugby is life."

In the final episode of Play On: Life Lessons from the Field, Ella returns to Loftus Versfeld to chat with Vodacom Bulls Wing, Canan Moodie.

Canan recently landed that job on the rugby field and is considered a rookie in the team. However, he's learning to love change as he steps up and steps out in his new role. "Just learning from the [players] how to get ready for games, how to make sure my body is in peak condition…adapting my skill level - it's all about change," he adds.
Ella and Canan unpack all the change moments that can happen in one's new role on the field. From first-time travelling with the team, juggling academics, keeping goals and just revelling in the good moments.
So, whether it's starting a home, making a family, tying the knot, landing that job or heading into retirement - let us, Ella and the Vodacom Bulls team, help you prepare for that transition by committing to love change!