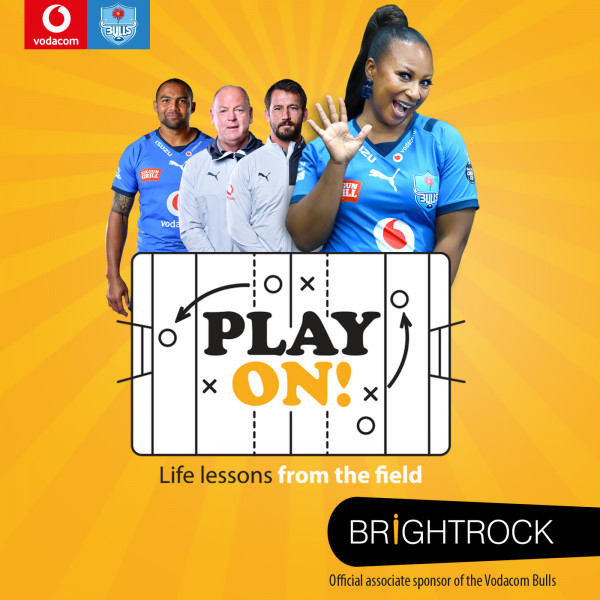 Ella and Vodacom Bulls Technical Manager John-William Meyer chat about navigating change.
Technical difficulties or is it difficult technicalities? In the latest episode of Play On: Life Lessons from the Field, Ella learns to quickly adapt to change when things aren't quite going to plan…
Lucky for our fabulous Ella, the Vodacom Bulls Technical Team Manager, John-William Meyer, steps in to give her some tips on how to #LoveChange.

Sometimes the ball just doesn't bounce your way - then what? As John-William tells Ella, "Change will always happen. That's the one life lesson that I've learned. And with change always happening, just stay calm and control the controllables. [...] The rest, take it on the chin."
Ella is highly impressed by John-William's Science of Change tip (and motto!) that is applicable to both life and playing the bounce. John-William goes on to elaborate the types of changes that can occur in an 80-minute match and how his job is to help facilitate the stress of it all using statistics.

So, whether it's starting a home, making a family, tying the knot, landing that job or heading into retirement - let us, Ella and the Vodacom Bulls team, help you make that transition easier by committing to love change!