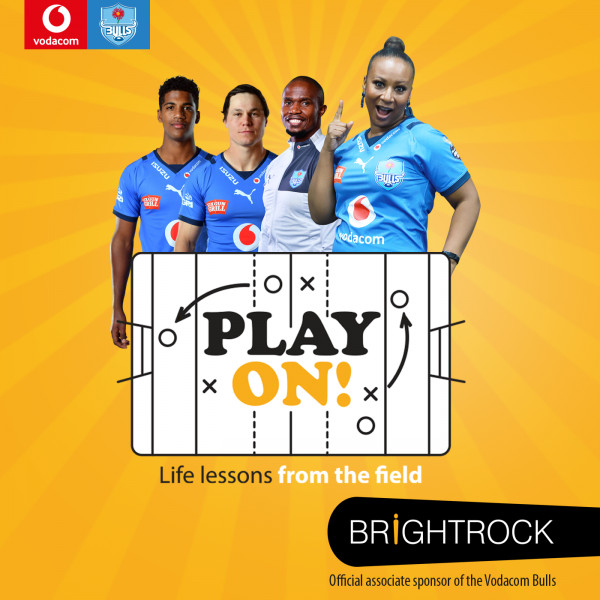 Ella's planning for change with Joey Mongalo.
Ella is her name, and knowing very little about rugby is her game.
But…that's all about to change! Reporting from Loftus Versfeld, home to the Vodacom Bulls, Ella is learning how to play the bounce and what that bounce can teach us about life.

In the latest episode of Play On: Life Lessons from the Field, Ella learns to plan for change with Vodacom Bulls defence coach, Joey Mongalo.

You may be thinking, how does one plan for change? As Joey tells Ella, "Change is not easy, to start off with…but in the moment, we have to change and adapt."

Being able to adapt means being able to think ahead and familiarising yourself with different scenarios. That's a huge part of Joey's career as a defence coach. He takes the fundamentals of the game strategy and changes it according to the opponents so he can create a holistic overview of varying outcomes.
Joey and Ella unpack big topics about navigating change while on the field and the transitions that go with it.

So, whether it's starting a home, making a family, tying the knot, landing that job or heading into retirement - let us, Ella and the Vodacom Bulls team, help you make that transition easier by committing to love change!