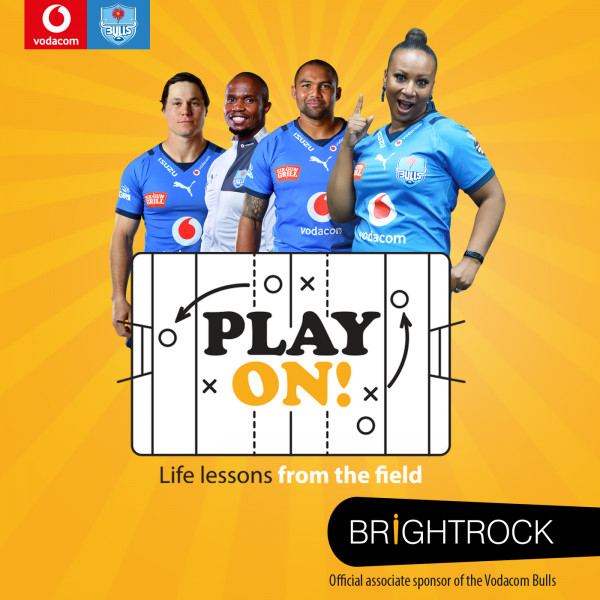 Ella gets 'change fit' with Cornal Hendricks!
Ella returns to Loftus Versfeld, home to the Vodacom Bulls, where she's on a mission to learn more about the beautiful game of rugby. As our go-getter reporter, Ella is trying to understand how to play the bounce, the different ways a ball can bounce and what that bounce can teach us about life.

In the latest episode of Play On: Life Lessons from the Field (or in this case, the locker room) Ella learns to #LoveChange with Vodacom Bulls Backline player Cornal Hendricks.

Cornal and Ella tackle some big topics about adapting to change while on the field and in life. Cornal emphasises that being mentally fit is just as important as being physically fit. As he tells Ella, "You need to be mentally strong. That's why we have a mental coach that prepares us for the matches during the weekend."

And what is the best advice that Cornal has received from the Bulls' mental coach? "Just to keep calm in the situation when it's chaos out there and just to see a clear picture of the situation, plus to adapt to whatever is happening on the field," he adds.

Cornall goes on to elaborate how that picture informs strategy, what resources he uses to adapt to change and shares his pearls of wisdom about being 'change fit' with Ella.

So, whether it's starting a home, making a family, tying the knot, landing that job or heading into retirement - let us, Ella and the Vodacom Bulls team, help you make that transition easier by committing to love change!