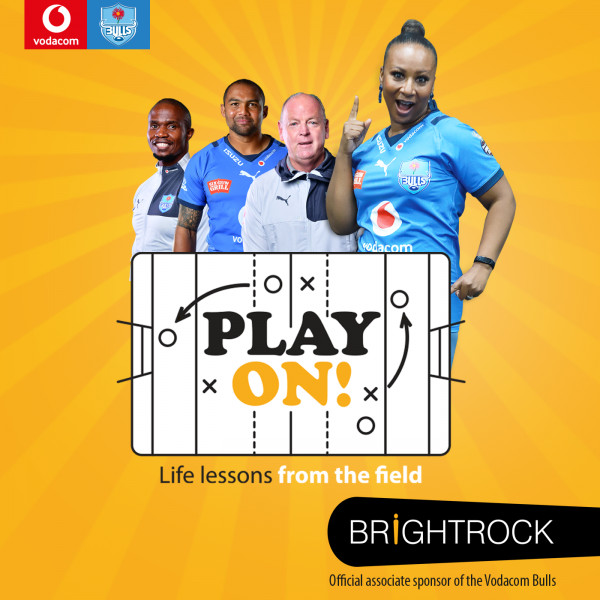 Ella gets coached by Jake White to #LoveChange!
From sitting on the couch to chatting with the coach, Ella is back at Loftus Versfeld which is home to the Vodacom Bulls. She's on a mission to learn more about the beautiful game of rugby and how the bounce of the ball echoes the changing nature of life itself.

In the latest episode of Play On: Life Lessons from the Field, Ella learns to #LoveChange with Head Coach Jake White.

For those of you that know rugby, you may have heard of Jake White. He's been playing the bounce for over 40 years and led multiple victories. During his lengthy career, Jake has navigated many changes. As he tells Ella, "I never thought I'd coach with a telephone but sometimes we coach through WhatsApp."



The highlight and greatest change moment of Jake's career was the day he landed that job as head coach of the national team. Of course, it was an overwhelming experience but Jake does have a philosophy pertaining to change that he is a firm believer of. As he shares with Ella, "You got to be calm. You got to trust what you've put into place."

So, whether it's starting a home, making a family, tying the knot, landing that job or heading into retirement - let us, Ella and the Vodacom Bulls team, help you make that transition easier by committing to love change!