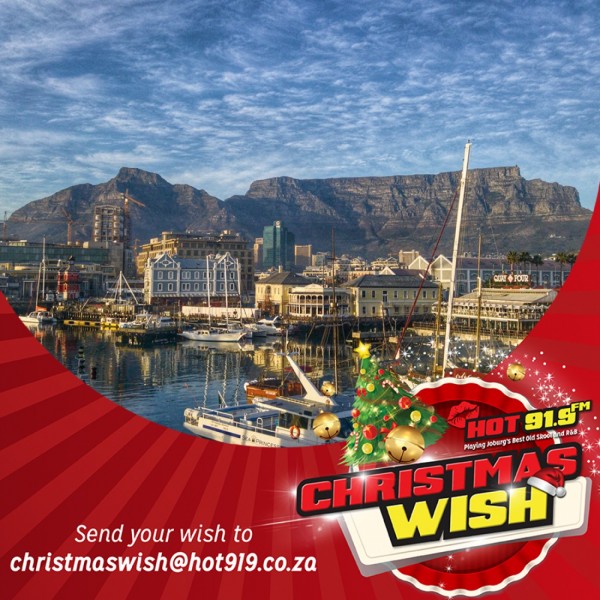 CHRISTMAS WISH - REBECCA KHUMALO - 10 12 18.mp3
Our first Christmas Wish of 2018 was about celebrating silver linings and sharing the unshakeable resilience we as South Africans have. Mthokozisi Khumalo is one such South African.
Derrick Murphy contacted us about his employee Rebecca Khumalo and her son, Mthokozisi. Rebecca had asked Derrick for an advance on her December and January wages in the hope she'd be able to witness her son celebrating a major milestone in his life; being the first in his family to complete a tertiary qualification. It's been a long hard road, but with financial aid from NSFAS, Mthokozisi completed his studies in Electrical Engineering at the Cape Peninsula University of Technology. While Derrick was happy to help Rebecca we thought, in the current economic climate, starting the new year off repaying loans is an incredibly precarious place to be.
With the generous assistance of Flight Centre who covered the return flights, accommodation and transport to and from the graduation, we were able to surprise Rebecca with the wonderful news that she would be able to see her son graduate after all. Not only that, the chance to spend time with her son on her first ever visit to the Mother City. Hot 91.9FM came on-board with some spending money for a trip up Table Mountain by cable car, as well as a tour of the V & A Waterfront and Robben Island.