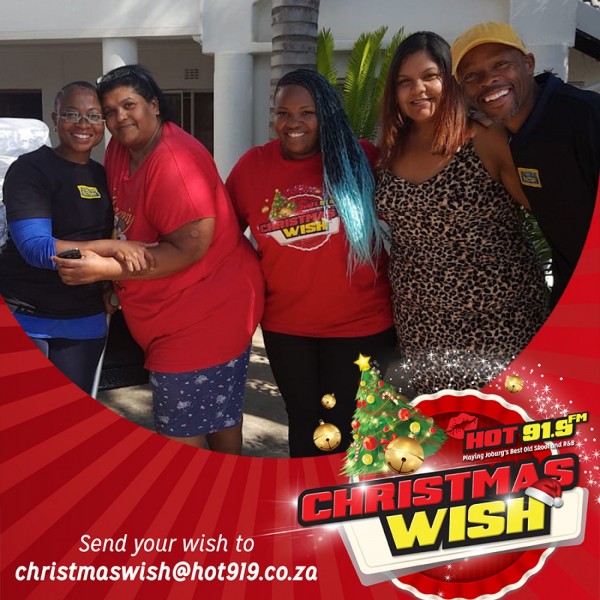 CHRISTMAS WISH - RACHEL DEBI - 11 12 18
Rachel Debi was nominated by her daughter, Makaila Padayachee.

In 2003 Rachel underwent an operation that left her semi-paralysed. According to Makaila, Rachel struggles to sleep and suffers from severe back pain because of the operation and an old, inferior bed.

Maikaila's wish for her mom was a brand new, comfortable bed to make nights a little bit easier. Rachel also recently turned 51 and part of Makaila's wish was a birthday party and cake for her mom.

With the assistance of Mattress Factory, Hot 91.9FM Christmas Wish arranged a brand new, state - of - the - art mattress and base set to alleviate some of the discomfort associated with Rachel's prolonged bed rest.

Thanks to Hot Cares, Rachel was also given brand new linen and bedding, Dischem and Pick n Pay vouchers, a birthday cake and balloons so that she could have the party she had missed out on.

Makaila also informed Christmas Wish that her mom and granny live together in the same flat and she continuously worries about their safety given that it has no security gate. Hot Cares came to the party here as well, arranging and paying for a security door to be installed so that Rachel, her mom and Makaila can all sleep a little bit easier at night.