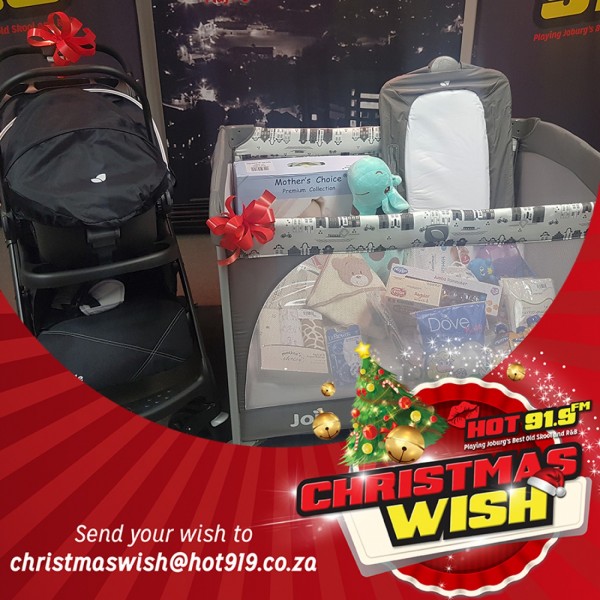 CHRISTMAS WISH - THEMBELIHLE GWANGWA - 10 12 18.mp3
Strictly defined as a group of people that are related to one another, family is so much more than that. Family is that incredible bond created by mothers, fathers, brothers and sisters that provides comfort in a world of uncertainty. It's a shoulder to lean on. And this is exactly what Jabulile Magudulela demonstrated when she submitted her Christmas Wish.
Jabulile's sister, Thembelihle is a young mom of three beautiful children. The family's newest addition is 7-month-old Karabo. Just like any of us, this working mom's main objective is to keep her head above water. It's been a tough year financially, between her job as a call centre agent, caring for her kids, her marriage and supporting her mother and other family back home in KZN. Jabulile's concern for her sister is the fact that they've not been able to afford a car seat for little Karabo. Jabulile tells us that when they travel, her 11-year-old niece would have to hold Karabo. With the high incidence of road accidents, Jabulile's concern for her nephew's safety is well-founded.
Hot91.9FM and Christmas Wish decided to not only intervene with a much-needed car seat for little baby Karabo, but to also alleviate some financial pressure, we purchased a pram, camp cot, food and nappies for two months!