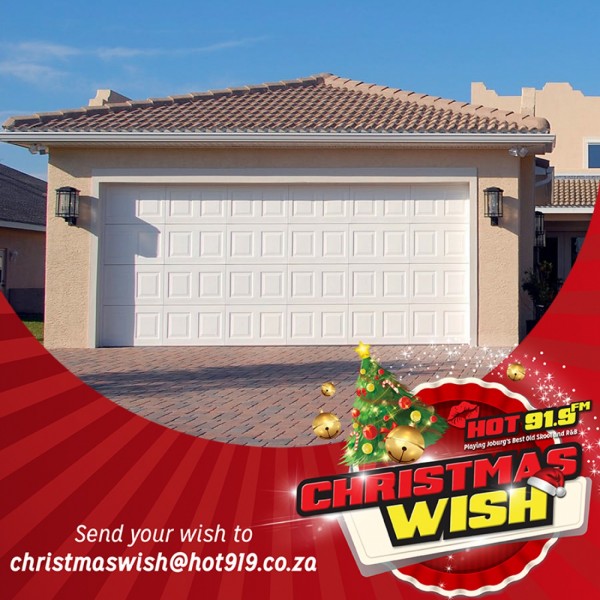 CHRISTMAS WISH - BETH VENTER - 13 12 18
Beth Venter was nominated by her two daughters Laureen and Deidre. The girls say Beth lives alone since their fathers passing a few years ago.

As the years have gone by Beth has had to have a knee replacement and a back operation that hasn't yielded successful results. The girls say Beth battles to open her garage door as it is manual. Both girls would love to have purchased an automated garage door for Beth themselves but with their own unforeseen expenses to contend with, it just wasn't possible for them, even though they worry so much for their ailing mother. They asked even if just the one door could be automated, it would make it easier for her mom to get in and out the house safely.

Hot91.9FM Christmas Wish thought we'd do it all by automating both garage doors. We hope Beth will enjoy double garage doors and keep safe this Festive Season.

Hot Cares – Making a Meaningful Difference in the Lives of Those Around Us.