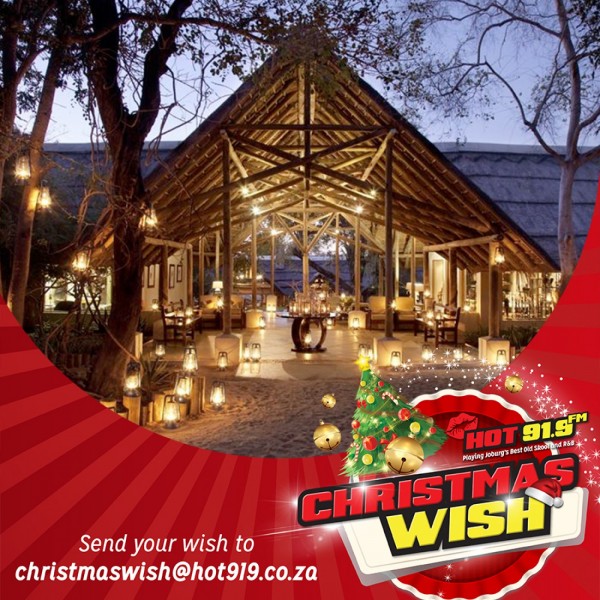 CHRISTMAS WISH - GILL ELLIMAN - 14 12 18
Kyra Elliman got in touch with us to make a Christmas Wish request. Kyra shared with us that some of her most cherished childhood memories were those she spent in the bush with her grandparents. She also told us about the unfortunate news of her Granny's recent diagnosis of pancreatic cancer, and the doctors have estimated that she has only a year left to live. Kyra said she spoke to her gran a few weeks back and the only thing she has on her bucket list is one last trip to the bush. With both her grandparents on state pension, the cost of this final request is quite simply out of reach.
Knowing it would mean the world to her, Kyra reached out to see if this request would be possible. To make her gran's final wish come true.
We got in touch with our friend Nic Griffin from Thornybush and he was more than happy to help. He's kindly given a 3-night stay at one of the stunning Thornybush Luxury Game Lodge Collection properties adjacent the Kruger National Park for Kyra, her brother, and their grandparents. The Hot91.9FM Christmas Wish will cover the travel costs, petrol, toll fees etc.
We trust this Wish will allow the Elliman family to make some lasting memories together, one last time.