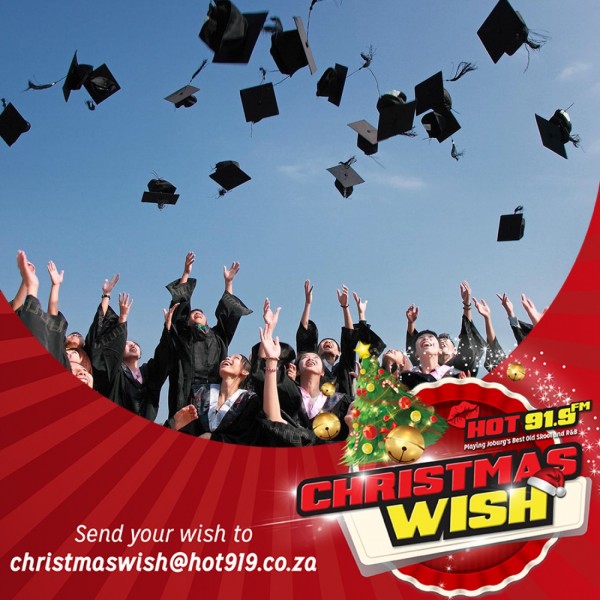 CHRISTMAS WISH - NADINE - 17 12 18
Single mother Nadine contacted us to nominate her incredibly tenacious young daughter, Sinead. The last two years have been particularly difficult for Nadine. She was retrenched and her partner walked out on the family leaving her to cope on her own.

Most cripplingly, however, was when Nadine and her girls lost their family home in a fire. With no steady source of income or help on the horizon, Nadine's daughter Sinead, an aspiring young actress studying at City Varsity, decided to bring a case against her father to reclaim years of unpaid maintenance. The hope was that the maintenance back pay would cover the R18 000 in varsity fee arrears, which is preventing Sinead from graduating.

Our hearts broke when Nadine told us of the emotional strain and abuse Sinead endures from the courts. We also discovered that Sinead works so hard towards her dream whilst continuing to contribute to her family household's expenses by au pairing and pet sitting.  Sinead's younger sister will be doing her Matric next year, although that now seems to be in jeopardy given the current financial circumstance at the moment.

The Hot91.9FM Christmas Wish realises that education is one of the most powerful tools to sustainably change your circumstances.  That's why we decided to pay Sinead's school fees in full so she can graduate. We also didn't want to see Sinead's younger sister, Kelsey, slip into a similar position, which is why we decided to pay for her to complete her Matric in 2019.