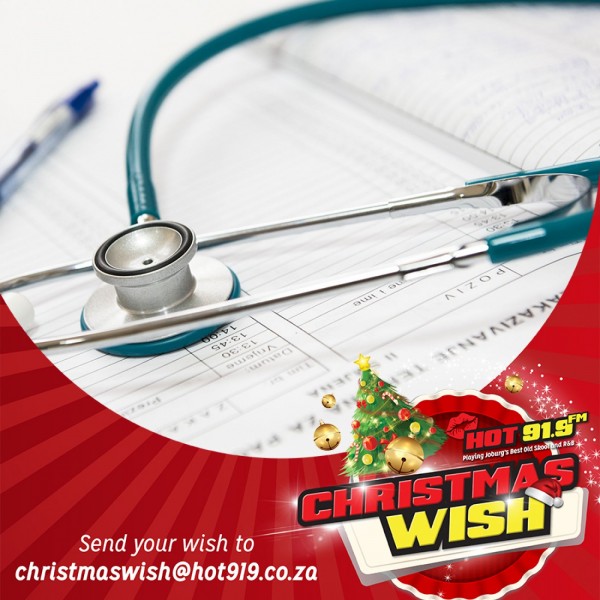 CHRISTMAS WISH - SIMINYENI NDLOVU - 17 12 18
Sharon sent Christmas Wish an email nominating mother of three, Siminyeni Ndlovu. Known for never - say - die entrepreneurial spirit, Siminyeni started out as a domestic worker and eventually saved up enough money to purchase a caravan and start a business selling food.

Unfortunately, as things were just beginning to take off, Siminyeni was robbed and her caravan vandalised twice. The result of this all was that she had to give up her life dream.

Whilst all this was happening, Siminyeni also had to deal with her oldest son, Dylan, and his epilepsy.

With the help of Sharon, Dylan was being seen to at a clinic. However, the medicine he received from the clinic did not agree with him and another, more expensive option, had to be found.

Sharon asked Hot 91.9FM Christmas Wish to assist with Dylan's new medicine supply to ensure he remains seizure free - medicine that his mother simply cannot afford right now.

With the help of our great friends at Morningside Dispensary, Hot 91.9FM Christmas Wish arranged a year's supply of Tegretol for Dylan so that he can continue going to school on a regular basis.

To further help ease the burden of monthly bills, Hot Cares gave Siminyeni a gift card to the value of R5 000.

We wish her and her family a blessed Christmas and all the best for 2019.