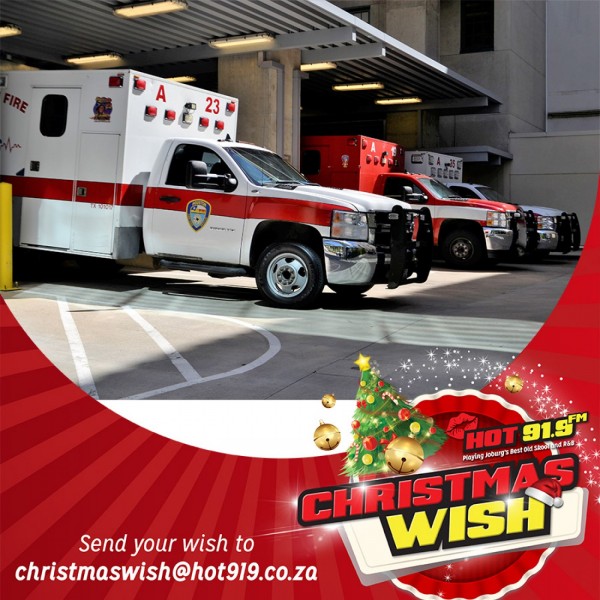 CHRISTMAS WISH - RYAN BOW - 19 12 18
Liz Bow got in touch with Hot 91.9FM Christmas Wish to nominate her son, Ryan. Despite being born mentally handicapped, 41 year-old Ryan is a bright light in his family. They call him 'News of the World" in the house because he always keeps the family informed about what is happening in the neighbourhood!
While he cannot read, Ryan learns a lot of what he shares from radio and television. Liz says, "Every time his phone beeps he has to bring it to me or his Dad to read the message to him. But it makes him feel important and he says it is essential we know what is going on around us."
In 2003 Ryan was given the opportunity to ride with the Flying Squad. This has, to date, been the highlight of his life - so much so that he still proudly displays his certificate from the day on his bedroom walls!
In a perfect world Ryan would love to be a paramedic. Unfortunately, given his circumstances, that simply isn't possible. However, Liz says it's been his dream for years now to ride a shift with an emergency ambulance.
This was an easy call for Hot 91.9FM Christmas Wish and a truly heart-warming request to make a reality!
We contacted our friends at Destination Medicine Rescue who didn't hesitate to offer Ryan the ride of his life alongside one of their world-class EMS Crews.
Thank you to Tim Gray and the Destination Medicine Crew for making this Christmas Wish come true!