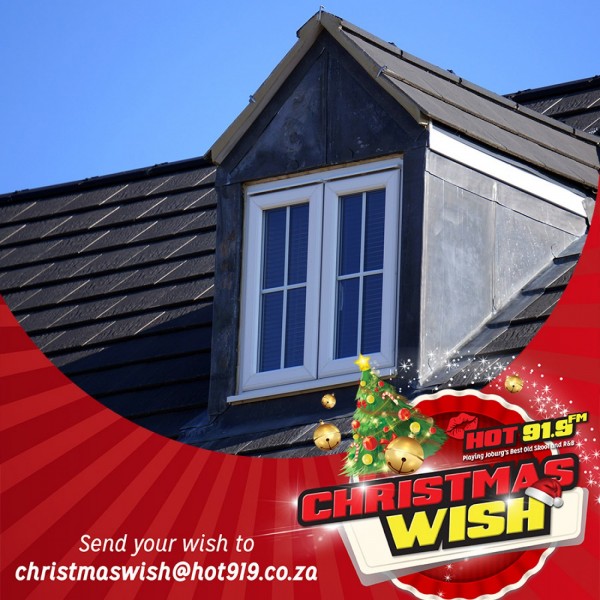 CHRISTMAS WISH - GAVIN RAUTENBACH - 20 12 18.mp3
Jacqui Rautenbach nominated her husband, Gavin, for the Hot 91.9FM Christmas Wish.

Gavin recently had a stroke and, according to Jacqui, the past month has been really tough for all. Gavin has also been diagnosed with relapsing-remitting multiple sclerosis.

In her mail, Jacqui told Hot 91.9FM Christmas Wish that they have a leaking roof. Despite trying on numerous occasions, Gavin just can't seem to fix it. With his latest setback, he is now unable to move tiles and seal the gaps where water is getting through.

According to Jacqui, the roof trusses are rotting and the ceiling boards have started to sag – it's in a desperate state. All of this is making Gavin unhappy and he gets very stressed out every time it rains.

Jacqui told us her husband is forever doing things for others and wanted to know if there was anything we could do for him this time around.

And, of course, there is.

Hot 91.9FM Christmas Wish, in conjunction with Hot Cares, will gladly put up the money to fix Gavin and Jacqui's roof, ensuring they're comfortable come rain, hail or shine.