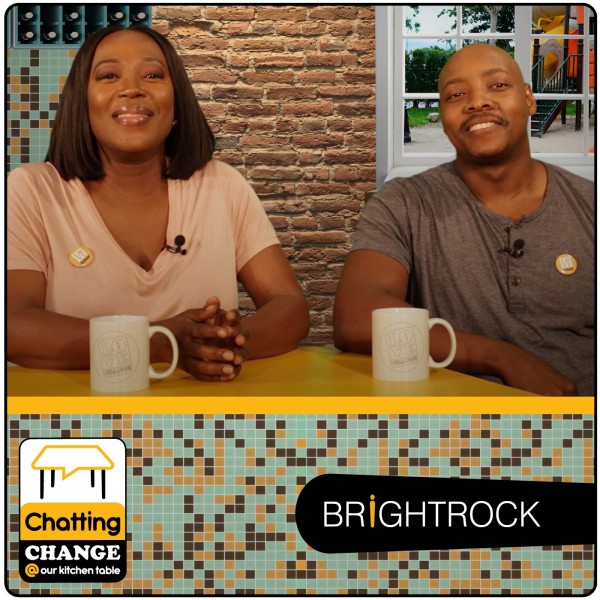 Chatting Change
CHATTING CHANGE is a short, dynamic and entertaining 20-minute conversation that will be published in a video and podcast format on the Change Exchange, a change-themed blogsite and content repository, by BrightRock. The Change Exchange aims to provide people with a space to share their thoughts and feelings about life's big Change Moments – Landing that Job, Starting a Family, Tying the Knot and Making a Home.
CHATTING CHANGE will extend this conversation, focusing on topics and themes that can assist people in navigating through life's big Change Moments by imparting knowledge, having a laugh, and sharing insightful content with our audience. High-value information delivered with a light touch in an engaging, relatable format will keep our audience coming back for more. Content will be shared and promoted on BrightRock's social media platforms, as well as that of our guests and the hosts of the show.
Hosted by Rami Chuene and Nhlakanipho Manqele, the format is a conversational and entertaining interview around a table with our two hosts and you, our guest, in discussion. The conversation will seek to cover a topic in breadth rather than depth, with our two hosts bringing their own perspectives to the topic. An invited in-studio guest will join in their conversation, providing another perspective and voice.